Gift Card - Intro to Outdoor Rock Climbing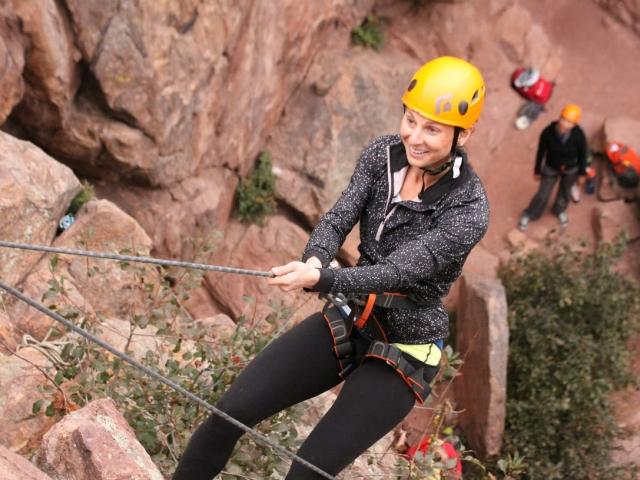 Место встречи: Golden, CO
A gift card for the Intro to Outdoor Rock Climbing Course.
Course Description

After a short hike through the scenic Colorado wilderness, we'll gear up and cover the essentials of outdoor rock climbing. These skills include belaying, tying in, safety checks, and more. Once you have the basics down, its time to put these skills to use. The majority of this session is spent climbing real rock cliffs, overlooking downtown Denver and the mountains. Ascend the massive rock face with your hands and feet, while being attached to a rope. A guide is always nearby to answer questions and check for safety. This course is excellent for anyone wanting to experience real outdoor rock climbingin Colorado.
Never climbed before?
No problem! We will instruct on all the basics then spend the majority of the time climbing.Learn how to rock climb with us! All required equipment is provided.
Have some climbing experience? Great! We will quickly refresh on the basics then challenge you on various climbs. Our climbing area has routes appropriate for any level. This climbing course is also great for transitioning from a gym to outdoor rock climbing.