Outdoor Rock Climbing Gift Card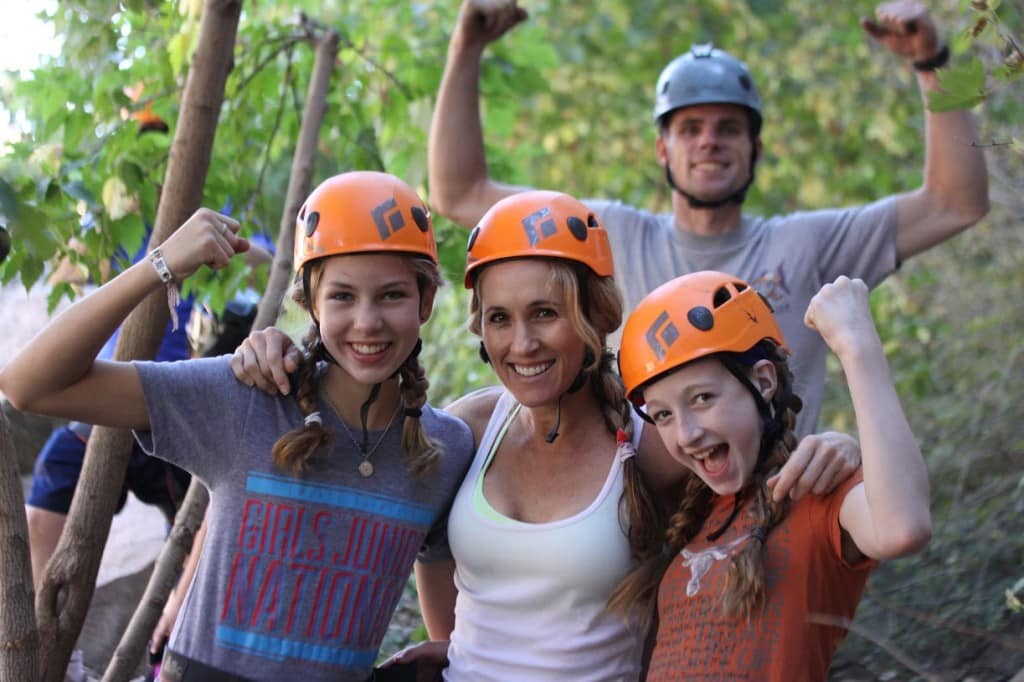 Use this single person gift card to redeem our Intro to Outdoor Rock Climbing Class in Golden, CO. This includes a four hour climbing session with a professional guide and all required gear.
What is this?
Rock climbing
is the activity of climbing real rock cliffs. We utilize the top rope
method, which means you will be attached at all time by a rope and
harness.
Where is it?
15 minutes from Denver in Golden, CO at North Table Mountain.
Do You Provide Transportation?
We have a shuttle bus leaving from the Denver Union Station every Saturday and Sunday, June through August, at 9am. Please select if you need transportation during the booking process.
All
other times you will be required to organize your transportation.
Uber, Lyft, and car rentals are popular options for our climbers.
Is it safe?
Denver
Climbing Company is proud to have a perfect safety record. All of our
equipment is maintained and rated to hold 1,000's of pounds. Our
professional guide's are extremely knowledgeable, safety conscious, and
certified in wilderness medicine.
What is your cancellation policy?
You
can cancel at anytime up to 48 hours before your scheduled trip for a
full refund. All cancellations within 48 hours of your scheduled trip
will receive a 50% refund.
Re-scheduling is always available at no additional charge.
In
the event Denver Climbing Company needs to cancel for weather concerns,
or any other circumstance, a full refund or reschedule will be
provided.
What is your weather policy?
In
the event of weather conditions creating unsafe climbing conditions
like rain, lightning, or snow, your Guide may decide to cancel your
climbing session. We try to provide at least a 24 hour notice of any
cancellation but we all know how unpredictable weather can be.
Cancellations
can happen right before or during the course if unsuspected weather
arrives. In any of these situations, you can expect a full refund or
re-schedule for a later date.
Additional Details
Length: 4 Hours
Difficulty: Moderate
Your
day begins by meeting your Guide's at the base of North Table
Mountain, in Golden. You should expect a 15 to 20 minute drive from
Denver. Directions and meeting time will be emailed after booking.
Your Denver Climbing Company Guides will provide all the required
equipment including climbing shoes, harnesses, and helmets. Then it's
off to the cliff! Our trail zig-zag's up to the hilltop mesa, with
amazing views of downtown Denver, the Colorado plains, and the
mountains.
After gearing up, you will learn how to Belay, Tie Basic Knots, Check For Safety, and Climb Effectively
Once
you know these basics, you will have lots of time to climb with your
friends and family, using your new skills. You Guide's will always be
next to you to answer any questions and make sure everyone stay's safe.